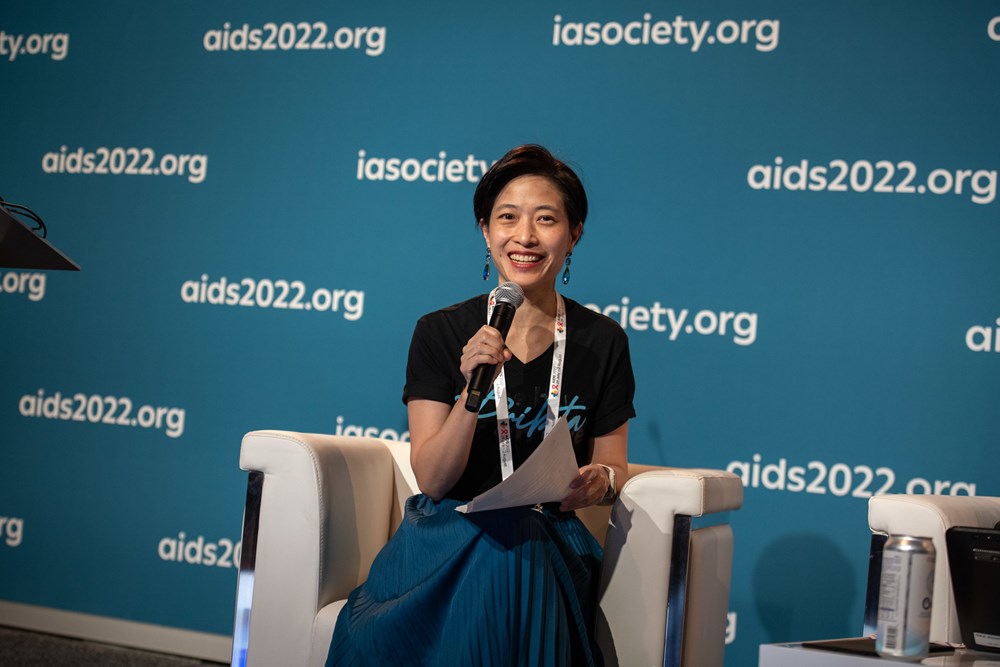 By Nittaya Phanuphak, Executive Director at the Institute of HIV Research and Innovation, Bangkok, Thailand
The current state of differentiated service delivery (DSD) and innovative DSD strategies to enhance HIV treatment, pre-exposure prophylaxis (PrEP) and testing service delivery were discussed extensively at the 24th International AIDS Conference, AIDS 2022, held in person in Montreal, Canada, and virtually, from 29 July to 2 August.
Acknowledging that a growing number of people living with HIV may have periods of treatment interruption, the IAS-organized pre-conference meeting, "Differentiated service delivery for HIV treatment in 2022", dedicated one of its sessions to highlighting the role of DSD in supporting sustained re-engagement. Differentiation at re-engagement was shown to be an area where more work will be necessary in the coming years.
During the pre-conference, Wafaa El-Sadr from ICAP, Columbia University, suggested that for HIV treatment, the multi-month dispensing (MMD) of antiretroviral therapy (ART) strategy should now be considered a standard of care and that we should move forward to discuss DSD innovations for treatment.
Anna Grimsrud, from the IAS, summarized adaptations to DSD for HIV treatment in response to COVID-19. These included expanded eligibility criteria, extended MMD and reduced visit frequency, emphasizing community-based service delivery, and integrating other health services.
Maureen Milanga from Health GAP, Kenya, explained that the number of people on ART in South Africa who used external pick-up points increased from 1 million to 1.6 million between June 2020 and February 2022, which was twice the number of those using facility pick-up points. In a survey conducted by Ritshidze, 43% of people living with HIV said that they would like to collect ART closer to home and 40% said that they already collect close to home.
Priority areas for integration into DSD for HIV treatment, as highlighted by Tsitsi Apollo from the Ministry of Health and Child Care, Zimbabwe, included tuberculosis screening and preventive therapy, family planning, cervical cancer screening, screening and management of cardiovascular diseases, diabetes, mental health and substance use. With the goal of having integrated services provided at the same facility, on the same day and by the same healthcare provider, one challenge was task sharing of prescribing for the initiation, titration and maintenance of non-communicable diseases.
The satellite session, "Expanding access to PrEP through differentiated service delivery: Lessons from COVID-19 adaptations", spotlighted innovations around PrEP delivery. In Kenya, a pharmacy PrEP programme reached new populations with high demand for PrEP and resulted in similar or higher PrEP continuation than a conventional clinic-based PrEP service. The use of blood-based HIV self-testing for PrEP continuation in Kenya's ePrEP telemedicine programme also reduced clinic visits while maintaining frequency of HIV testing, retention and adherence.
In Brazil, doctors, nurses and pharmacists can prescribe PrEP, session participants heard. The nurse-led PrEP programme in Brazil enlarged the number of PrEP users even during the COVID-19 pandemic and increased access to vulnerable populations through primary healthcare facilities. The key population-led PrEP programme in Thailand added an "Xpress service" to shorten time spent in the clinic for those who still preferred on-site visits by combining in-clinic sample collection with virtual consultation and test result reporting.
The session described how Thailand's key population-led PrEP programme started delivering in HIV self-testing through telehealth, bundled with self-sampling kits for sexually transmitted infections.
The World Health Organization's technical brief with implementation guidance for simplified and DSD for PrEP, launched during AIDS 2022, removes the need to obtain creatinine and hepatitis serology test results before PrEP initiation. This will likely enable many more DSD models to explore offering more PrEP service delivery options for clients. The global goal to reach 3 million people with PrEP by 2020 was missed and the new goal is to reach 10 million people with PrEP by 2025. Therefore, we need to significantly scale up PrEP roll out in order to end the HIV epidemic. DSD is a key guiding principle for achieving that goal.