DSD for HIV prevention
DSD can be applied to HIV prevention. One example of DSD for HIV prevention is the provision of pre-exposure prophylaxis (PrEP).
Whilst at least 78 countries now offer PrEP, we failed to meet UNAIDS global target of three million active PrEP users by the end of 2020. AVAC's Global PrEP tracker estimated that just over 773,000 people were accessing PrEP by the end of September 2020.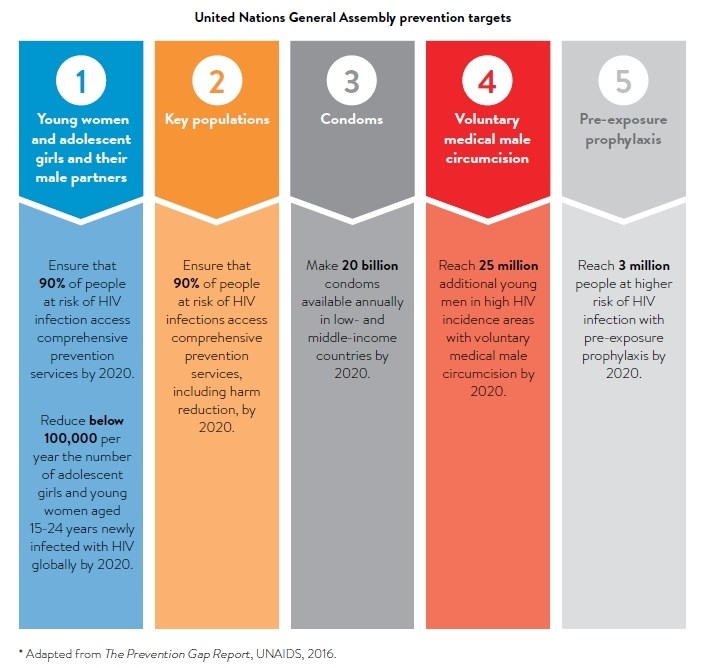 Approach
A DSD for HIV prevention approach to PrEP adapts the building blocks in order to support initiation and early PreP as well as maintenance on PrEP. Using the building blocks, PrEP services can be separated into i) PrEP screening, initiation and early follow-up (0-3 months) and ii) PrEP continuation (3+ months).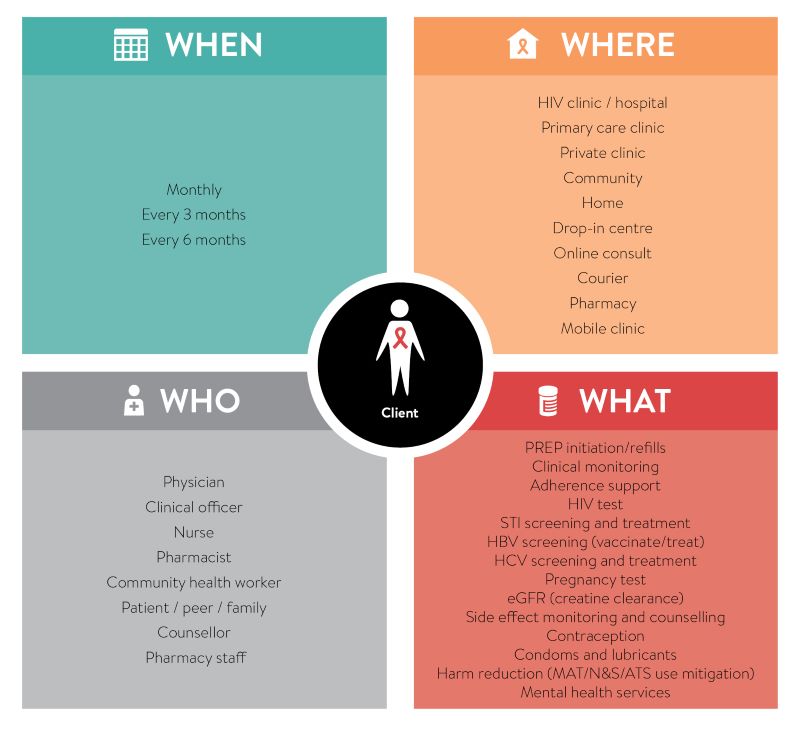 Differentiated PrEP service delivery: Country policy development brief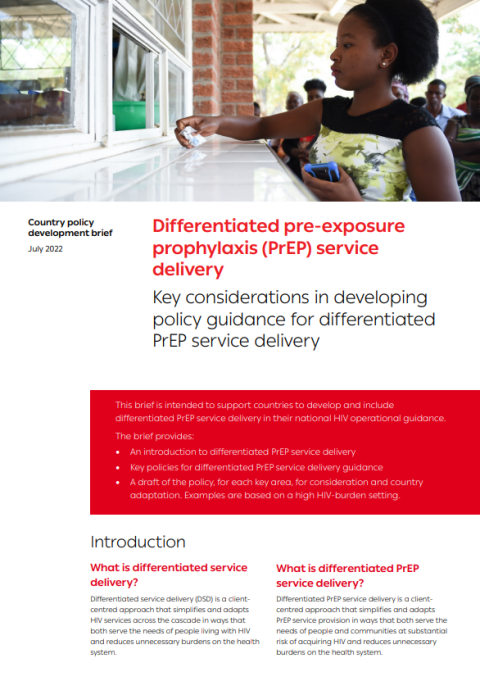 Differentiated pre-exposure prophylaxis (PrEP) service delivery. Key considerations in developing policy guidance for differentiated PrEP service delivery (IAS) (2022)
This brief is intended to support countries to develop and include differentiated PrEP service delivery in their national HIV operational guidance.
Prevention models in action
Ask a question