An interview with Jean Claude Enyegue Belinga, Community Mobilization Coordinator for Humanity First Cameroon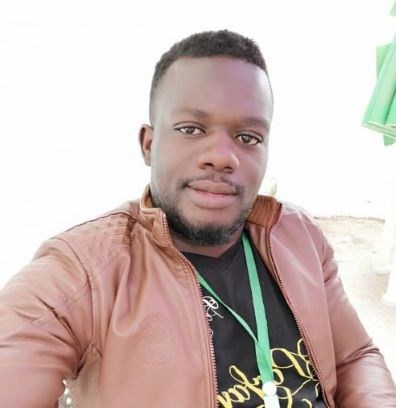 Please tell us about yourself and why you decided to become engaged in the HIV response.
I am a psychosocial counsellor by training and an activist in the HIV response in Cameroon, specifically focusing on the rights of lesbian, gay, bisexual, trans and intersex (LGBTI) people. Same-sex sexual activity is illegal in Cameroon and LGBTI people face violence and stigmatization.
I got involved in the HIV response because of the high mortality rate linked to HIV in the LGBTI community, of which I am a member. I lost loved ones due to a lack of appropriate HIV care and counselling services. Also, there was a lack of volunteers and commitment by HIV activists to support LGBTI.
Ten years ago, I started working as a peer educator at Humanity First Cameroon (HFC), founded by a support group of men who have sex with men living with HIV in Yaoundé. Today, I am a community mobilization coordinator of the sexual health and HIV prevention unit, where I serve as the pre-exposure prophylaxis (PrEP) focal point person.
Please tell us more about your role at HFC. What are your daily tasks?
My role is to ensure the planning and programming of prevention and sexual health activities and coordination of community follow up for clients enrolled in the PrEP programme.
I am also in charge of quality and data management, leading meetings with implementers to discuss difficulties and find innovative strategies for monitoring of clients using PrEP. For example, I interview clients on the benefits of being on PrEP as part of educational talks and lead support groups for clients enrolled on PrEP in order to share experiences on managing side-effects and ensuring adherence. In addition, I work with the HFC care and treatment team or partner structures to ensure that our clients receive support across the continuum of care.
Please tell us more about HFC's PrEP delivery model.
When PrEP programming started in Cameroon in 2019, HFC was among the first organizations involved in implementation. We advocated to add PrEP to the package of HIV prevention services and raised awareness among potential beneficiaries through educational talks and interviews, as well as on social networks and dating sites for men who have sex with men. We created a WhatsApp group, facilitated by peer educators and staff of the CARE CHAMP team, where clients on PrEP can discuss their concerns and questions.
The CHAMP peer educators were trained in HIV screening and self-testing in order to offer community testing. All clients who test negative are provided with information about PrEP and are referred to HFC.
For the first three months after initiation, PrEP refills are made monthly. Thereafter, if the clients are adhering well, the clinician provides them with a quarterly PrEP refill. Peer educators conduct adherence monitoring through home visits and phone calls.
HFC offers a range of other services, including condoms, HIV/STI screening, medical consultations, psychosocial support, community antiretroviral therapy delivery and legal advice.
The PEPFAR COP20 guidance for Cameroon specifies prioritizing PrEP delivery to key populations, with an annual allocation of US$800,000. To what extent do you see this guidance being implemented?
We sincerely welcome this initiative. However, only key populations in the cities of Yaoundé and Douala benefit from this offer. National scale up of this strategy and raising additional funds is key. Additional financial resources would also make it possible to develop targeted media messaging to address challenges of client retention on PrEP.